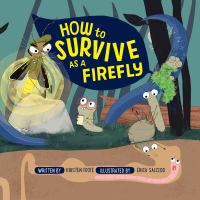 How to survive as a firefly / written by Kristen Foote ; illustrated by Erica Salcedo.
Author:
Foote, Kristen, author.
Note:
If you've ever wondered how these fascinating beetles grow and glow---and you like to laugh while you learn---this book is for you!
Audience:
Ages 7-11.
Audience:
Grades 2-6.
Audience:
AD690L Lexile.
This item has been checked out 3 time(s)
and currently has 0 hold request(s).