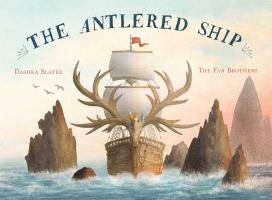 The antlered ship / written by Dashka Slater ; illustrated by the Fan Brothers.
Author:
Slater, Dashka, author.
Note:
An inquisitive fox named Marco and a bored flock of pigeons join the crew of deer Captain Sylvia, setting sail in her antlered ship in search of a wonderful island and finding friendship on the way.
Audience:
Ages 5-6.
Audience:
Grades K-1.

This item has been checked out 5 time(s)
and currently has 0 hold request(s).