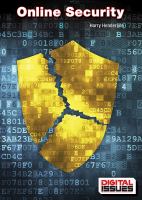 Online security / by Harry Henderson.
Author:
Henderson, Harry, 1951- author.
Imprint:
2017
Note:
Threats to online security -- The world of cybercrime -- Layers of defense -- The role of government -- Emerging threats and new approaches.
Audience:
Grade 9 to 12.
This item has been checked out 0 time(s)
and currently has 0 hold request(s).